Your business blog can be a useful content marketing tool. When cooked right. You can start writing your texts from scratch or peep through the best examples from your industry competition.

We know how troublesome personalizing your story can be. Selecting the catchiest headline or picking a relevant and unique image for the blog post can be burdensome. Luckily, there are some tools on the market to help your work. We at Smartiee cherry-picked and tested them for you, so you don't have to go through the hassle yourself.

To generate ideas

Alltop: Media headlines on one page in real time. You can use it to keep track of your agenda, create headlines for articles and releases. This tool allows creating your news feed and breaking it down by themes like tech, business, viral, etc.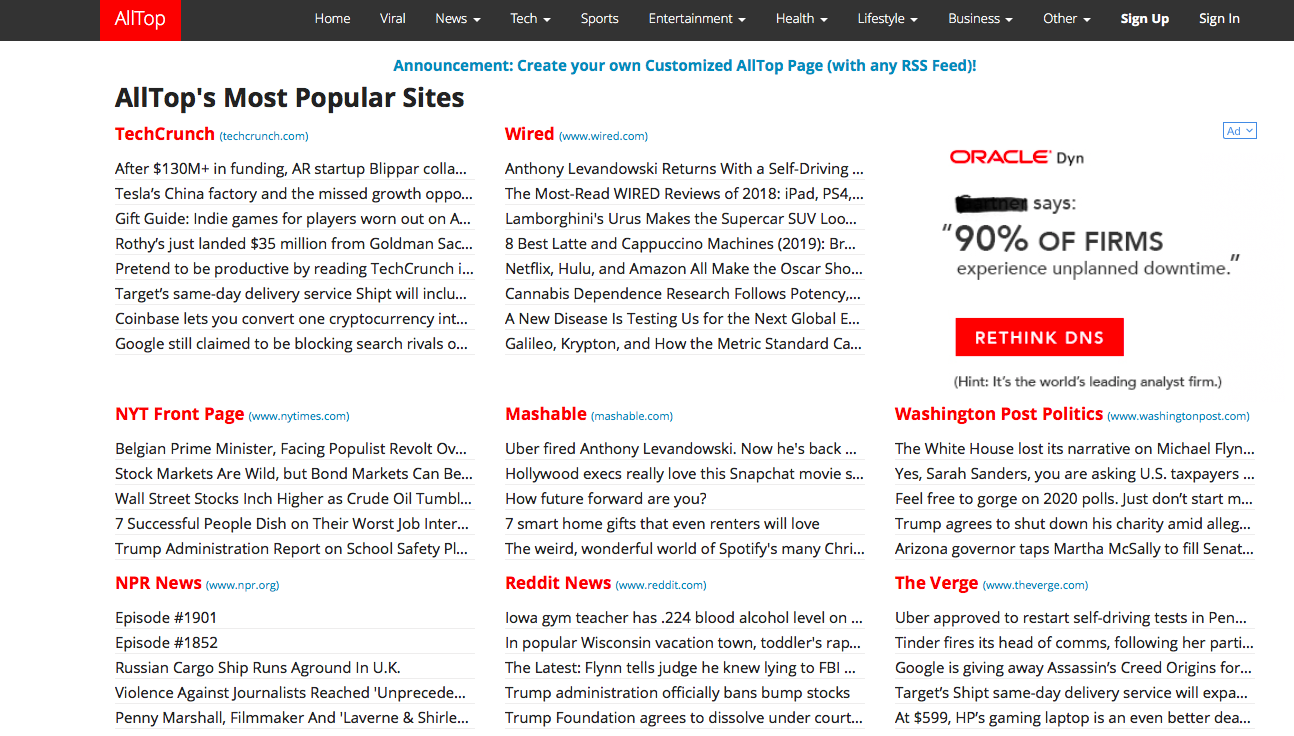 Feedly: News aggregator for media channels. You can follow RSS streams from media sites and blogs in different languages. Perfect to keep track of the brand, company, or keyword of interest. Organize your sources into easy to read feeds by topics, industry, and priority.




BuzzSumo: List of headlines sorted by the level of engagements on Facebook, Twitter, Pinterest, and Reddit. You can learn about your audience preferences. Caveat emptor though! Some topic share counts may be wound up by irrelevant profiles; hence actual involvement statistics rigged. We recommend this tool for generating ideas and tracking current audience focus, rather than real analytics.


To create headlines

Title Generator: The best tool to brainstorm a heading for your article. Type your keywords and get a list of 700+ headlines on one page.

CoSchedule's Headline Analyzer: shows a score of headline word balance using structure, grammar, and readability criteria, while providing tips on how to improve it. You need to fill out a small form at the beginning.




Hubspot's Blog Topic Generator: generates topics for your blog post. Enter three nouns and get a list of five ready-made ideas.



ShareThrough: Headline analyzer helps you create strong headlines with the proper length, mention of brand or celebrity, usage of alert and context words, and other tips on how to make your title more engaging.


Portent's Content Idea Generator: Generates ideas and provides you with writing tips based on keywords.


To write text
Hemingway: Tool assesses how readable and clean the content is. It provides the alternatives to compound words and advises on text reduction.



Grammarly: Intuitive tool for grammar and spell checking, and plagiarism detection. For the best results, you can provide assistant with goals that define the context of your writing. It includes intent, style, emotion, and domains ranging from business and technical to creative and academic.



Readable: Tool uses a scientific approach to assess the readability of the text by evaluating the number of words and sentences, and the use of complex words. Some methods used: Flesch Kincaid Reading Ease, Flesch Kincaid Grade Level, Gunning Fog Score, SMOG Index, Coleman Liau Index, Automated Readability Index.


Glavred: Cyrillic text enhancement service helps you with clear, concise and informative writing. It scans the texts for stop words: lexical junk, advertising and journalism cliches, signs of the wrong syntax.


Select visuals
Moose: Source with unique, minimalist and creative photos. The whole library uses consistent style and quality. Available categories include emotions, cryptocurrencies, technology, AI, VR. You can use the pictures for free but required to set a link on your website as a token of appreciation.



Burst: Stock photo library with a wide range of images made by a global community of photographers. The platform is powered by Shopify. Photos are free for commercial use with no attribution required.


Getty Images: Source of visual content with a wide range of assets. Stock photos, illustrations, videos and audio tracks sourced from the crowd.



Pexels: search for free, high-quality stock photos. Attribution is not required.


Canva photos: Photos sorted by industry – business/finance abstract, backgrounds/textures, people and others


Unsplash: High-quality stock photos (10 new photos every ten days). https://unsplash.com


Adobe Stock: Paid collection of images, videos, templates, 3D. 10 items are available for free after registration for a trial period.



Eyeem: a Paid collection of nice images. The average cost for a licence on web and print publications is 50$.


To get more inspiration, here are tips a top of law firm websites and tips to media relations for a tech startup.